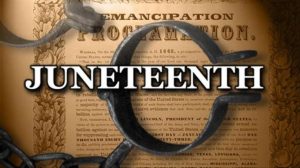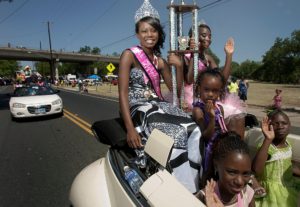 Juneteenth — a blending of the words June and nineteenth — is the oldest regular US celebration of the end of slavery. It commemorates June 19, 1865: the day that Union Army Maj. Gen. Gordon Granger rode into Galveston, Texas, and told slaves of their emancipation.
"In accordance with a proclamation from the Executive of the United States, all slaves are free," Granger read to a crowd.
That day came more than two years after President Abraham Lincoln issued the Emancipation Proclamation on January 1, 1863. Even after Lincoln declared all enslaved people free on paper, that hadn't necessarily been the case in practice.
Black Americans and others mark Juneteenth — also called Emancipation Day — to commemorate freedom from slavery.