Opioid use disorder can negatively impact every aspect of a person's life. Someone who is battling an opioid addiction may experience strained relationships with loved ones, difficulty maintaining employment, and poor mental and physical health. Medication-assisted treatment (MAT) can help those who are suffering make the behavior changes needed to achieve lasting recovery.
Understanding MAT
At CenterPointe Hospital, we offer MAT services for adults age 18 and older who are suffering from addictions to prescription painkillers, heroin, and other opioids. MAT is an evidence-based form of treatment that incorporates the use of therapy sessions and prescription medication to help patients stop using opioids and begin building a foundation for long-term recovery.  
When a person becomes dependent on opioids, they feel sick when there are no opioids in the body. This is known as withdrawal. Along with intense cravings, withdrawal is a hallmark of opioid addiction, and the combination of the two can make recovery especially difficult. During MAT, patients can learn how to cope with future urges to use, manage effects of withdrawal, and sustain recovery. 
Our MAT services are available at every level of care we offer, including inpatient, residential, and outpatient programming. We provide individualized care for each patient that is determined by their medical history, past and current drug use, and overall health.
Medication Component of MAT
The use of medication helps increase a person's ability to engage in treatment by lessening the painful physical effects of withdrawal and reducing opioid cravings that can distract their thoughts. It is important for each person to be able to comfortably focus on treatment so that they can learn techniques and skills to help them avoid future relapse and navigate life in recovery confidently.  
At CenterPointe Hospital, patients who participate in MAT services receive a prescription for Suboxone or Vivitrol depending on their unique needs. Our team of experts identifies the best medication and dosage for each person based on the information we gather during an initial assessment.  
We are committed to delivering the highest quality of MAT services possible for adults in our care. We continually monitor each patient's progress and adjust their medication as needed to help keep them at ease during treatment.
Therapies Used During MAT
While medication is important for addressing the physical aspects of opioid use disorder, a person must also learn to face emotional, social, and behavioral challenges they may be experiencing as a result of an opioid addiction. For this reason, counseling is an invaluable component of MAT. Therapy can give someone the opportunity to process their experiences and emotions and consider factors that might have led them down a self-destructive path.  
Patients can connect one on one with an experienced professional during individual counseling, and they can build camaraderie with peers in group sessions. Adults who participate in MAT can benefit from learning about a variety of topics that are covered in group sessions, like coping skills, medication management, and substance use.  
If you have any questions about MAT services offered at our hospital, we encourage you to reach out to our team today. A knowledgeable member of our staff is available to answer any questions you may have about how you or someone you love might benefit from treatment at CenterPointe Hospital.
This content was written on behalf of and reviewed by the clinical staff at CenterPointe Hospital.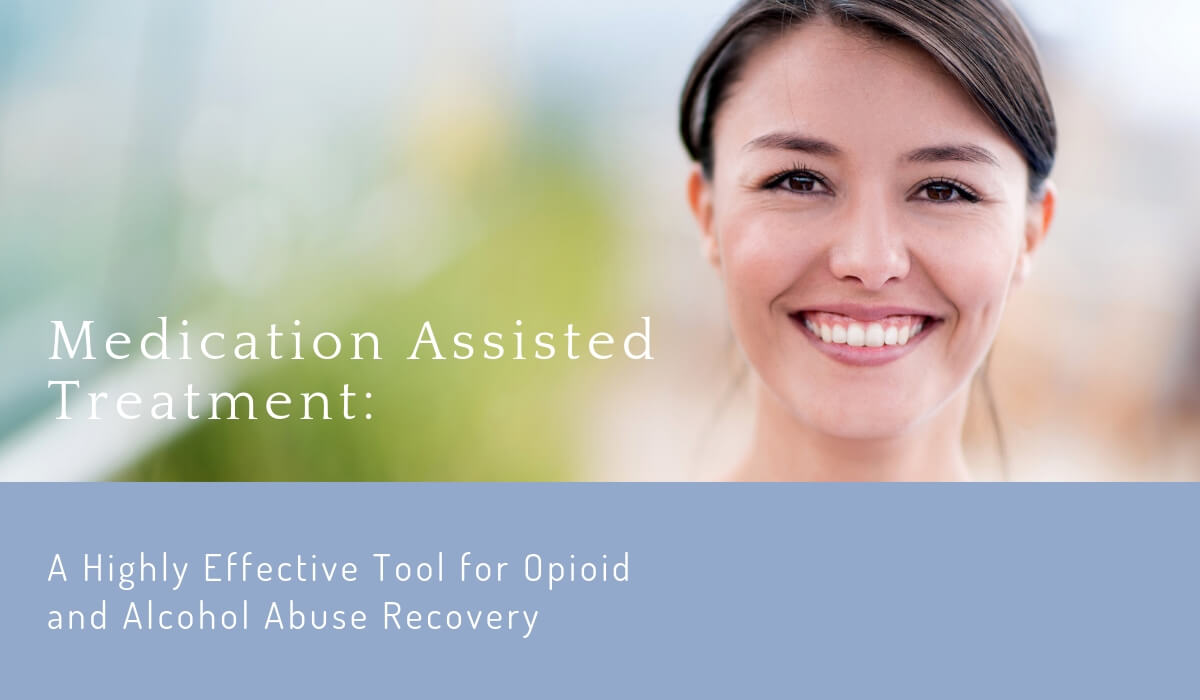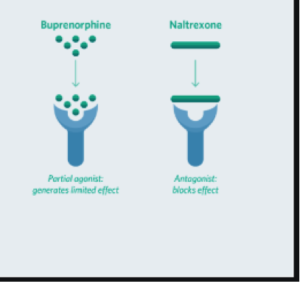 Medications to stop cravings such as buprenorphine (Suboxone) and naltrexone (Vivitrol) can bind to the receptors in the brain, therefore either partially or completely blocking the alcohol or opiate from creating the euphoric effects or "high". This allows the individual affected by addiction to remain sober, motivated to stay in treatment, avoid relapses, develop coping skills and a healthy lifestyle.
Medication-assisted detoxification and recovery for addiction to opioids (heroin and prescription pain medications) is prescribed at the discretion of our outpatient physician. Medication can also be prescribed to treat any physical ailments caused by addiction.