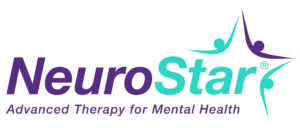 Depression is a complex illness with both physical and emotional aspects. Due to its complexity, treatments that work well for one patient may not be effective for another. As a leader in behavioral health, CenterPointe Hospital is proud to offer a variety of treatment options to serve our patients better. When popular treatments like antidepressants fail, visit us for NeuroStar TMS or transcranial magnetic stimulation in Saint Charles, MO.
What is NeuroStar Advanced Therapy for Mental Health (TMS)?
NeuroStar TMS uses precisely targeted, short pulses of a magnetic field to stimulate nerve cells in the area of the brain thought to control mood, aiming to boost the brain's neurotransmitter levels and ease the symptoms of depression. The 2010 Practice Guidelines for the Treatment of Patients with Major Depression cites TMS as an appropriate treatment option for patients who have not benefited from initial antidepressant medication. TMS may offer long-lasting relief without the side effects associated with antidepressants. This depression treatment option is:
NeuroStar is FDA Cleared
Not Electroconvulsive Therapy (ECT)
Non-Invasive
Covered by Most Insurance
How Does NeuroStar TMS Treatment Work?
During a four-to-six week treatment course, TMS patients receive daily (Monday through Friday) outpatient care in the comfort of our office. Transcranial magnetic stimulation is somewhat like getting an MRI done. You'll be awake and alert during the therapy and you'll be able to resume your regular activities immediately afterward. Each treatment takes around 19 to 37 minutes. With more than 4 million treatments performed, this novel approach to achieving remission is bringing new hope to patients every day.
Is NeuroStar TMS Right for You?
TMS Therapy is indicated for the treatment of Major Depressive Disorder in adult patients who have failed to receive satisfactory improvement from prior antidepressant medication in the current episode. If the following statements sound familiar, transcranial magnetic stimulation may be right for you:
"Depression symptoms interfere with my daily life."
"I'm not satisfied with the results I get from antidepressants."
"Antidepressant side effects have given me a lot of trouble."
"I've switched antidepressant before because I couldn't tolerate the side effects."
"I'm interested in a proven, non-drug therapy for depression."
TMS therapy is only available by prescription, and it isn't right for everyone. Call our TMS referral line at (314) 210-7508 to request a no-cost consultation to explore this depression treatment option.
Important Safety Information
While TMS does not have the same side effects as drug therapy, it isn't free of them. The most common side effect is discomfort near the treatment site. This discomfort is transient; it usually occurs during the treatment course and typically not after the first week. In addition, there is a rare risk of seizure (<0.1% per patient).
Patients with non-removable conductive metal in or near the skull are not eligible for transcranial magnetic stimulation. Furthermore, please note that TMS therapy has not been studied in patients who did not receive prior antidepressant treatment.
How Long Do TMS Treatments Last?
Who Qualifies for NeuroStar TMS Treatment?
What Insurances Cover TMS?
What Conditions Could Disqualify a Person from Receiving NeuroStar TMS?
"I used to think I would never get better. But, after I came to CenterPointe for TMS, my depression was completely gone! I feel like I came out of a bubble and into an open space where I could finally make decisions again."
– Alumni