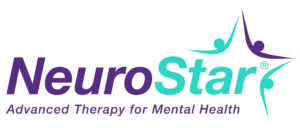 Depression is a complex illness that can keep a person from living a full, productive life. Unfortunately, some people have trouble finding relief from traditional therapeutic approaches. At CenterPointe Hospital, we offer transcranial magnetic stimulation (TMS) for adults who are struggling with medication-resistant depression. By taking part in TMS, you can rediscover hope for a better, brighter tomorrow.
What Is TMS?
Transcranial magnetic stimulation is an FDA-approved therapy that is designed to help people who have severe depression and who have not found relief through antidepressant medications.  
TMS uses precisely targeted, short magnetic pulses to stimulate the nerve cells in the brain that are thought to control mood. This typically involves placing an electromagnetic coil against the scalp near the forehead. The goal is to boost the brain's neurotransmitter levels and ease the impact of depression. 
This noninvasive procedure can offer long-lasting relief without the side effects associated with antidepressants. TMS might be right for you if: 
Depression interferes with your daily life

 

You are not satisfied with the results of taking antidepressants

 

You are struggling to tolerate the side effects of antidepressants

 

You've tried many different antidepressants

 

You are interested in trying a proven, nondrug therapy

 
This type of therapy isn't appropriate for everyone. The experts at CenterPointe Hospital will assess your treatment history and current symptoms to determine whether you may benefit from our TMS program.  
Our TMS Program
At CenterPointe Hospital, we understand how important it is to provide an array of options to help our patients heal from behavioral health concerns like depression. We offer transcranial magnetic stimulation for adults ages 22-70 who are struggling with severe depression and who have not benefitted from taking antidepressants. 
Our TMS services are available on an outpatient basis from our main hospital in St. Charles, Missouri. While everyone's needs vary, most people take part in TMS five days a week for about four to six weeks. However, our highly experienced team will monitor your progress to determine the appropriate number of sessions for your specific needs. 
Healing from depression is a highly individual process, and transcranial magnetic stimulation is just one of the ways we can support you on that journey. Our goal is to help you find the path to healing that works best for you. 
What to Expect
We know that a procedure like transcranial magnetic stimulation can sound intimidating, so knowing what to expect can make it easier to decide whether it's right for you.  
You will be awake and alert during each TMS session, during which a provider will position a magnetic coil on your head. You may feel a tapping sensation from the magnet, and you might also notice movement or twitching in your hands, particularly in your thumbs. These are completely normal experiences. 
While TMS is painless, some people do experience some side effects afterward. Many of these common complications are mild and usually last a few minutes after each session. These might include discomfort near the treatment site, headaches, dizziness, or ringing in the ears.  
In exceptionally rare cases — or less than 1 in 10,000 patients — people have had seizures after a TMS session. However, most people can resume their regular activities immediately after taking part in TMS. 
Living with medication-resistant depression can keep you from living the life you deserve. Reach out to CenterPointe Hospital to find out if transcranial magnetic stimulation is right for you. 
This content was written on behalf of and reviewed by the clinical staff at CenterPointe Hospital. 
How Long Do TMS Treatments Last?
Who Qualifies for NeuroStar TMS Treatment?
What Insurances Cover TMS?
What Conditions Could Disqualify a Person from Receiving NeuroStar TMS?
"I used to think I would never get better. But, after I came to CenterPointe for TMS, my depression was completely gone! I feel like I came out of a bubble and into an open space where I could finally make decisions again."
– Alumni