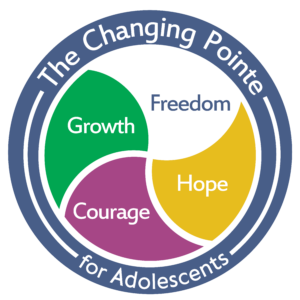 There is no single reason why teenagers use drugs or alcohol. The reasons for teenage drug-use are as complex as teenagers themselves. But there are some core issues and influences behind the behavior of teenage drug and alcohol use.
When teens are unhappy and can't find a healthy outlet for their frustration or a trusted confidant, they may turn to chemicals for solace.
Drugs and alcohol work quickly. The initial effects feel really good. Teenagers turn to drug use because they see it as a short-term shortcut to happiness.
Many shy teenagers who lack confidence report that they'll do things under the influence of alcohol or drugs that they might not otherwise.
Alcohol is the drug of choice for the angry teenager because it frees them to behave aggressively.
Some teens abuse prescription medicine to party and get high.
Hallucinogens (ex. mushrooms, LSD) are also escape drugs, often used by young people who feel misunderstood and may long to escape to a more idealistic, kind world.
Forty-five percent of teens agree with the statement: "The music that teens listen to makes marijuana seem cool." And 45 percent of teens agree with the statement "Movies and TV shows make drugs seem like an ok thing to do." (PATS 2012)
Download the Adolescent Residential Brochure Here.
Residential Care for Adolescents
We understand how concerning adolescent substance use can be, and The Changing Pointe Residential Treatment Program for Adolescents at CenterPointe Hospital can help.
Through our substance use and co-occurring mental health residential care for 12 to17-year-olds, we treat the use of alcohol, drugs or opioids, as well as mental health conditions such as depression, anxiety, and trauma . Studies show it is most effective to treat both at the same time.
Residential care provides an in-depth treatment option when more intensive care is needed. A typical stay is 30 days.
Our multidisciplinary team is led by a board-certified child and adolescent psychiatrist and addiction medicine specialists, bringing expertise in both substance use disorders and mental health issues. Adolescents have regular contact with a psychiatrist, in addition to ongoing work with dedicated therapists.
Planning treatment begins with a full assessment identifying the adolescent's degree of substance abuse, their treatment history, medical history, family history, psychological makeup, relationship with family and peer group, school performance, and any physical or behavioral issues.
We have found that treating the adolescent in a holistic manner, rather than just focusing on substance use, is most effective and leads to the best outcomes.
The Treatment Team
Our multidisciplinary team of professionals creates an individualized treatment plan that addresses each adolescent's needs.
Board-certified child and adolescent psychiatrist
Pediatric, family practice or internal medicine physician
Master's level therapist
Certified substance abuse counselor
Registered psychiatric nurse
Therapeutic activities therapist
Registered dietitian
Adolescent-trained residential care specialists
Program manager
The Therapeutic Program
Replacing destructive drug use and its associated behavior with constructive and self-improving activities, improved communication, and stronger relationships is paramount in treatment.
At the Changing Pointe we help adolescents understand the thoughts and feelings that influence behaviors and focus on the solutions. Talk therapy (psychotherapy) is used to treat a wide range of disorders including addictions, phobias, depression and anxiety, and is designed to alleviate physical discomfort, diminish urges, and increase healthy behaviors.
Our treatment program also includes the following components:
Hazelden Betty Ford Curriculum for Adolescents
Twelve Step Facilitation
Relapse Prevention Groups
Group Therapy
Individual Therapy
Therapeutic Activities
Creative Arts Therapies
Supervised Outdoor Activities
Gym Time
Yoga and Mindfulness
Family Education and Support
Medication Management
Life Skills Development
Daily Living Skills
Nutrition and Health Education
Personal Wellness Education
Community Meetings and Guest Speakers
Ongoing Educational Support
Aftercare
A newly renovated unit for our residential substance use program awaits your son or daughter. A warm, contemporary décor provides the backdrop for the community living space, semi-private bedrooms and therapy rooms within the 14-bed unit.
Easy access to the main gymnasium and supervised outdoor activities complement the indoor therapeutic setting.
Levels of Care
The treatment team works together with the adolescent and family to determine the appropriate level of care for optimal treatment and recovery. We offer several levels of care including the following:
Inpatient acute hospital care for psychiatric stabilization and withdrawal management
Residential care averaging 30 days
Specialized outpatient care, including treatment through partial hospitalization (PHP) and intensive outpatient (IOP) care options.
Not sure what treatment or level of care is right for your adolescent? Not to worry, we are here to help guide you in what option fits your adolescent the best during your free screening. Call 800-345-5407 Toll Free 24/7.
Most insurance and private pay is accepted.