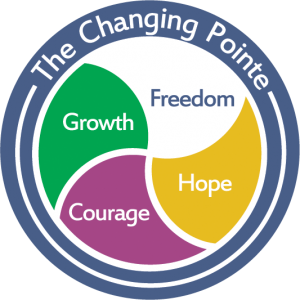 The pain of withdrawal can keep people trapped in the darkness of addiction. In cases like these, detoxification can be the ideal first step toward improved health and long-term recovery.
What Is Detox?
Detoxification, or detox, is a short-term program that helps people rid their bodies of addictive substances safely and with as little discomfort as possible. Typical length of stay in detox is seven to 10 days, though this can vary depending on each person's progress. 
When a person develops an addiction to alcohol, opioids, or other substances, their body will adapt to the presence of these drugs. When the person tries to end or significantly reduce their use of the substance, their body can react with a variety of unpleasant physical and psychological symptoms. This experience is known as withdrawal. 
A detox program may provide both medical and therapeutic support to help people successfully complete the withdrawal process. Once a person finishes detox, they can transition directly to the next phase of their care. This reduces their risk for relapse and allows them to gain a stronger foothold in early recovery.
Common Withdrawal Symptoms
The nature and severity of withdrawal symptoms can be influenced by many factors, including which substance a person has become addicted to, how long they have been abusing the substance, and how much of the substance they have been abusing. In some severe cases, withdrawal can even be life-threatening. 
The following are examples of common physical withdrawal symptoms: 
Extreme fatigue

 

Muscle and bone pain

 

Watery eyes and runny nose

 

Headaches

 

Intense abdominal cramping

 

Nausea, vomiting, and diarrhea

 

Excessive perspiration

 

Rapid breathing

 

Fever and chills

 

Racing heart rate

 

Insomnia

 

Shakiness, tics, and tremors

 

Seizure

 
The physical pain of withdrawal may also be accompanied by several psychological symptoms, including the following: 
Powerful drug cravings

 

Dramatic mood swings

 

Agitation

 

Anxiety

 

Depression

 

Confusion and disorientation

 

Paranoia

 

Auditory, visual, or tactile hallucinations

 

Delusions

 
When a person tries to end their substance abuse on their own, the distress of withdrawal can quickly become overwhelming. The knowledge that a person can alleviate the symptoms they are experiencing by ingesting the drug they are trying to stop using can push them back into the downward spiral of substance abuse.  
But when someone enters detox, they will not have access to the substance they have become addicted to. Instead, they will be in a safe and supportive environment under the care of a team of experienced professionals. These experts can protect their health while helping them manage their physical and psychological discomfort.
Who Can Participate in Detox?
CenterPointe Hospital's detox program is designed for people who meet the following criteria: 
Adults and adolescents of all genders 

 

Have developed a substance use disorder (which is the clinical term for addiction)

 

Have been prevented from ending their substance abuse due to the distress of withdrawal

 
We make all admissions decisions on an individual basis following a thorough review of each prospective patient's history and needs. To determine if the CenterPointe Hospital detox program is the ideal place to start your recovery journey, please contact us at your convenience.
What Happens During Detox?
When a patient enters detox at CenterPointe Hospital, they will be in a comfortable and closely supervised environment.  
Six days per week, detox patients meet with either a psychiatrist or a psychiatric nurse practitioner. In addition to these individual meetings, detox patients benefit from round-the-clock care provided by a multidisciplinary team of skilled and compassionate professionals. 
The detox timeline can vary depending on several factors. For some substances, withdrawal symptoms peak within 24-72 hours and then begin to subside as the final remnants of the substance are eliminated from the person's body. In other cases, it can take longer for symptoms to begin, reach their most intense level, and then start to ease. Our detox team works closely with each person to guide them through each phase of their detox timeline. 
We provide medical detox at CenterPointe Hospital. This means that, when appropriate, our detox patients may receive certain prescription medications to ease cravings and some other withdrawal symptoms. The presence of medical staff also ensures that we are prepared to address any health-related contingencies that occur during a patient's time in detox.
In addition to receiving medical services, detox patients at our hospital may participate in therapy. During therapy sessions, patients may learn about the disease of addiction, develop skills for managing withdrawal symptoms, and share support with other patients. Taking part in therapy while still in detox can help a person establish a strong foundation for recovery.  
What Happens After Detox?
Once a person has successfully completed detox at CenterPointe Hospital, they can transition directly to one of the following levels of care: 
Inpatient

 

Residential

 

Partial hospitalization program (PHP)

 

Intensive outpatient program (IOP)

 
Some patients receive care at only one of these levels, while others may participate in several. For example, after completing our inpatient or residential program, a patient may step down to our PHP or IOP for continued support as they prepare to transition out of our care.  
As we do with all other decisions at CenterPointe Hospital, we base our level-of-care determinations on what best serves the unique needs of each patient or client.
Benefits of Detox
The primary benefit of detox is that it allows you to rid your body of addictive substances. But getting through withdrawal is just one of the many benefits of detox at CenterPointe Hospital. Here are a few more: 
Safety and security: There is no such thing as safe substance abuse. Every time you engage in this dangerous behavior, you put yourself at risk for myriad negative outcomes. But the moment you enter detox, the likelihood that you will incur continued harm decreases. At CenterPointe Hospital, the health and well-being of our patients are our top priorities. Throughout your time in detox, you will be in a safe place under the care of experienced professionals.                                             

 

Success: Active, untreated addiction can have a profound negative impact on your self-esteem and sense of self. In addition to being a significant step toward long-term recovery, successfully completing detox can also be a demonstration that you are capable of more than you may have believed. As you walk the path of recovery, you will encounter many challenges and obstacles. The knowledge that you can do difficult things can be a source of both inspiration and motivation. Detox can help you adopt this success-oriented mindset.                                                                                                                                                              
Improved health: Don't underestimate the tremendous health benefits of ending your use of addictive substances. Every day that you don't subject your body to the ravages of substance abuse brings you one day closer to improved physical and mental health. Detox can help you attain the strength, stamina, and clarity you need to achieve long-term recovery from addiction. As you learn more about nutrition and exercise, you can also find healthier ways of filling the hours you previously devoted to seeking, using, and recovering from the use of addictive substances. This renewed appreciation for your health can start with detox. 

                                                                                                                                                                                                                            

Connection and community: Addiction can isolate you from friends, family members, and other essential sources of support. This disease can even convince you that no one understands what you are going through, or cares enough to help. Detox can help you overcome this sense of isolation and dispel the lies addiction has told you. In detox, you will work with compassionate professionals who truly care about you. During or immediately after detox, you can participate in group therapy, where you can discover the many benefits of sharing support with others who are working toward similar goals. Detox can rescue you from isolation and despair and introduce you to the power of connection and community. 

 
This content was written on behalf of and reviewed by the clinical staff at CenterPointe Hospital.