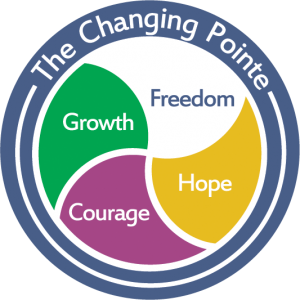 FREEDOM
CenterPointe Hospital provides inpatient detoxification from alcohol, opiates and benzodiazepines. CenterPointe's medically assisted detoxification is a process that allows the body to safely cleanse itself of toxins built up from drug and alcohol abuse while managing the symptoms of withdrawal. Detoxification is usually the first stepping-stone to a comfortable and safe addiction recovery.
Medical detoxification safely manages the acute physical symptoms of withdrawal associated with stopping drug use. However, medical detoxification is only the first stage of addiction treatment and by itself does little to change long-term drug use. Although detoxification alone is rarely sufficient to help individuals achieve long-term abstinence, for some individuals it is a strongly indicated precursor to effective drug addiction treatment.
Medical professionals at CenterPointe's treatment centers are trained in detoxification treatment to help treat the effects of withdrawal. Often, the detoxification process includes medications to manage withdrawal symptoms and thus make the process safer and more tolerable for the individual. Drug detox management medications can be administered both at inpatient and outpatient facilities. Medication treatments for withdrawal are linked to the particular type of substance that was abused, the length of time of abuse and the volume of intake.
Detoxification is a critical first step, though it will feel like a huge leap for most. The detoxification process addresses the physical dimension of addiction, but still it most often takes months for the brain to return to normal functioning and successfully manage cravings.
Addiction experts are in near unanimous agreement that detoxification should occur in specialized detoxification facilities. There are several benefits to being in a medically supervised detoxification program, which can effectively:
Stem cravings, as care is supervised and medications may be available to temper any drug abuse impulses
Administer medications to help with any uncomfortable or severe effects of withdrawal
Provide a support system for the emotional and psychological challenges detoxification may present
Offer comforting amenities and non-addiction-forming treatments, including a diet that complements the detox process and nutritional supplements.
CenterPointe realizes the courage and it takes to seek out treatment for substance use issues. We applaud your bravery and we are committed to providing you with compassionate care by experienced detox professionals in a safe, clinical environment. Our treatment doesn't just focus on the problem of your substance use; we use a positive, hopeful approach that focuses on bringing out your individual strengths, motivation and desire to make positive changes in your life.