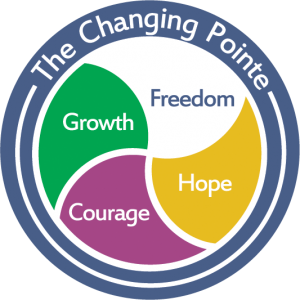 Courage and Hope
For men and women who have been struggling with chemical dependency and certain co-occurring conditions, residential programming can be a vital step on the path of lifelong recovery. Residential treatment for addiction provides a structured, highly supportive environment and treatment regimen for patients on its 4-week residential treatment program. Patients receive 24-hour medical supervision in a residential level of care that is less medically intensive than inpatient acute care.
A real advantage that CenterPointe's residential rehab centers have lies in the ability to incorporate some or all of the different treatment components in a single setting. Through a variety of modalities, residential treatment for addiction provides individualized treatment addressing the emotional, physical, spiritual and psychological needs of patients with addiction.
Furthermore, residential treatment is able to provide care and administer a specialized treatment plan in a structured environment, 24 hours a day. Patients in residential treatment are able to dedicate their full energies to recovery for the prescribed treatment duration. Ongoing progress assessments and treatment adjustments can be made as indicated.
Residential treatment provides a private, safe living environment, free of the potential situational and environmental triggers that may have been reinforcing addiction. Residential services are focused on a population of people with similar (but not identical) issues and, as such, can provide a tight-knit, supportive environment in which patients can place all of their attention on becoming well again.
CenterPointe's residential treatment programs provide a number of unique opportunities for individuals to explore the psychological issues and medical problems associated with drug abuse. Dual diagnosis treatment for those who are suffering from more than one substance abuse disorder and/or psychiatric conditions such as generalized anxiety disorder, major depressive disorder, phobias, panic disorder, social anxiety disorder and persistent depressive disorder.
The residential treatment program for addiction includes, but is not limited to, the following components:
Comprehensive assessment of addiction
and mental health concerns
Dual disorders treatment (both addiction
and mental health issues)
24-hour medical supervision
Medical oversight by a physician
Holistic approach addresses emotional, physical, spiritual and psychological needs
Highly structured environment and program
2-4 weeks residential treatment
Medication-assisted treatment
Individual and group therapy
Addiction disease education & educational lectures
Trauma-informed therapy
Relapse Prevention
Reflection/Journaling
12-step meetings
Living In Balance Curriculum
Sober living skills and supports
Mindfulness based skills
Activity therapy and Yoga
Nutritional counseling
AA and NA meetings on site
Family support groups free of charge
Aftercare groups free of charge

CenterPointe Hospital is an active member of the Hazelden Betty Ford Patient Care Network, a clinical collaboration of high-quality health care organizations that share a philosophy about the most effective, evidence-based treatment for substance use disorders and a commitment to improving patient outcomes.