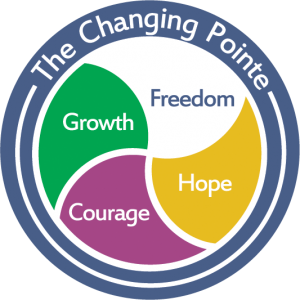 For adults who have been struggling with substance use disorders and dual diagnosis concerns, residential programming can be a vital step on the path to lasting recovery.  
At CenterPointe Hospital in St. Charles, Missouri, we offer a structured, highly supportive environment and diverse treatment options that can help people heal and take steps toward healthier and happier futures. 
About Our Adult Residential Program
Residential care provides patients with round-the-clock support while being less intensive than acute inpatient care. By participating in our residential program, you can focus your full attention on recovery and benefit from specialized care delivered in a private and safe living environment. 
In our adult residential program, we treat people age 18 and older who are struggling with the use of substances such as alcohol, benzodiazepines, and opioids, along with those who have a dual diagnosis. At the residential level, adults who have a substance use disorder can also receive care for mental health concerns such as depression, bipolar disorder, obsessive-compulsive disorder, and anxiety disorders.  
A key advantage of CenterPointe Hospital's residential program is its comprehensive services. Through a variety of modalities, we aim to provide each person with personalized and holistic care that can address their emotional, physical, and spiritual needs.  
Another important element of our residential programming is the potential to engage with a tightknit community in a supportive healing environment. In our adult residential program, you can dedicate your time and energy to getting well while connecting with peers who may share similar struggles.  
Typical length of stay in our residential program is 14-28 days, depending on a person's needs and progress in the program.
Features & Services
Located at our main campus in St. Charles, Missouri, our adult residential program offers a range of therapies and services for people who are struggling with addictions or dual diagnosis concerns. Depending on a person's individual needs, their care plan can include: 
Medical care and medication management services

 

Individual, family, and group therapies

 

Medication-assisted treatment

 

12-Step programming

 

SMART Recovery

 

Addiction education

 

Relapse prevention support

 

Nutrition counseling

 

Mindfulness and yoga

 

Reflection and journaling

 

Living in Balance curriculum

 

Sober living skills and supports

 

Activity therapy

 

On-site Alcoholics Anonymous (AA) and Narcotics Anonymous (NA) meetings

 

Aftercare support groups

 
At CenterPointe Hospital, group therapy may include process groups, psychoeducational groups, and experiential groups and cover topics like substance use, relationships, coping skills, and mental health disorders.
Admissions Process
If you're interested in receiving care in our adult residential program, you may contact our assessment and referral department to learn more or begin the admissions process. Our assessment staff is available 24/7 to help you navigate the process and answer your questions. 
To determine the appropriate level of services and assess whether our facility may be a good fit, prospective patients typically complete a thorough assessment of their individual needs. You can begin this process during your initial phone conversation or by visiting our facility for an in-person assessment.  
If you enter our residential program, we will create a personalized care plan based on a comprehensive assessment of your treatment needs and goals.
Continuing Care
We understand that your time with us is likely to be just one component of your overall recovery journey. So, if you receive care at CenterPointe Hospital, we will work to prepare you for a smooth transition out of our residential program and provide resources and recommendations for your next steps.  
We start planning for a supportive discharge from the moment a person begins care with us, and we encourage each person to actively participate in the creation of their personal aftercare plan. At the residential level, we may also offer groups that discuss discharge planning. 
At CenterPointe Hospital, our staff is committed to helping you reach your recovery goals. And we make it our mission to provide you with excellent services in an atmosphere of compassion and respect.
This content was written on behalf of and reviewed by the clinical staff at CenterPointe Hospital.

CenterPointe Hospital is an active member of the Hazelden Betty Ford Patient Care Network, a clinical collaboration of high-quality health care organizations that share a philosophy about the most effective, evidence-based treatment for substance use disorders and a commitment to improving patient outcomes.