Unique Behavioral Health Services
CenterPointe offers a broad scope of programs for those who are struggling with mental health & substance abuse issues.
St. Charles, Missouri Premier Psychiatric & Addiction Hospital
Providing a range of behavioral health and addiction services including crisis intervention, assessment, treatment, education, and referral.
About Our Hospital
About our inpatient hospital for addiction and mental health disorders
CenterPointe Hospital is a private free-standing 150-bed psychiatric hospital that provides life-changing care for adolescents, adults, and senior adults. Inpatient and outpatient treatment are provided for a range of mental health and substance abuse disorders.
Specialty Programming
Learn more about our specialty programming for adolescents, adults & seniors
We have developed a specialized programs tracks for treating adolescents, adults, and senior adults with substance abuse and mental health disorders. We know that each individual has unique triggers and traumas that have led him or her to seek help. We offer a full continuum of care including residential, inpatient, and intensive outpatient programming.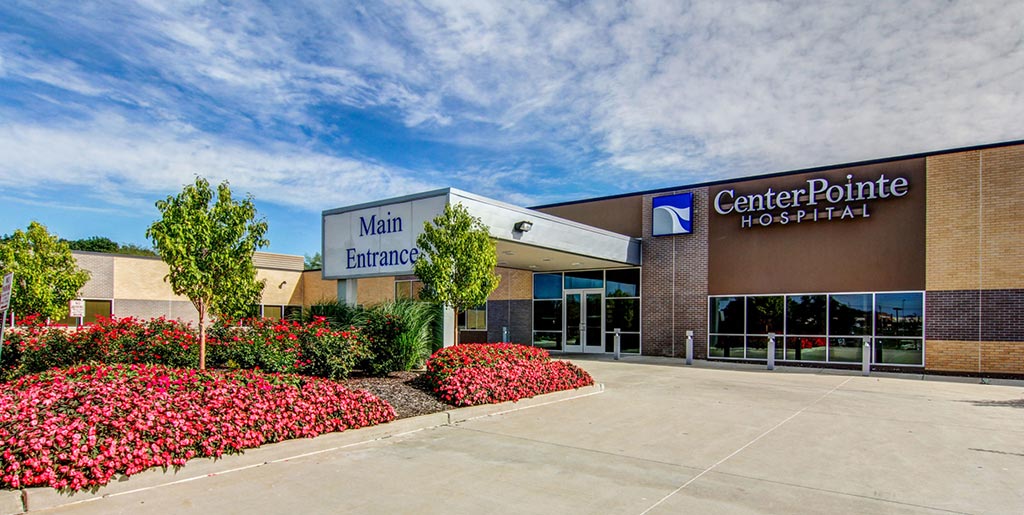 "CenterPointe Hospital taught me I was not defined by my addiction and I could beat this disease. Now I'm living a drug-free and happy life – the life I deserve."
– Alumni
Take a Free Online Assessment
Call for Free Insurance Verification
and more
and more